Chill out zone
We are using Creative Cove as a chillout zone, when the children feel as if they need to take a break. The fifth and sixth class are developing the space and thanks to parents who donated beanbags and sensory toys!
Our school is hoping to renew the Amber Flag this year. We are all working hard to promote mental health and well-being throughout our school.
We display these posters all over our school to help promote positive mental health in our children. The Amber flag committee is always available to answer any questions or offer advice to anyone about their well-being.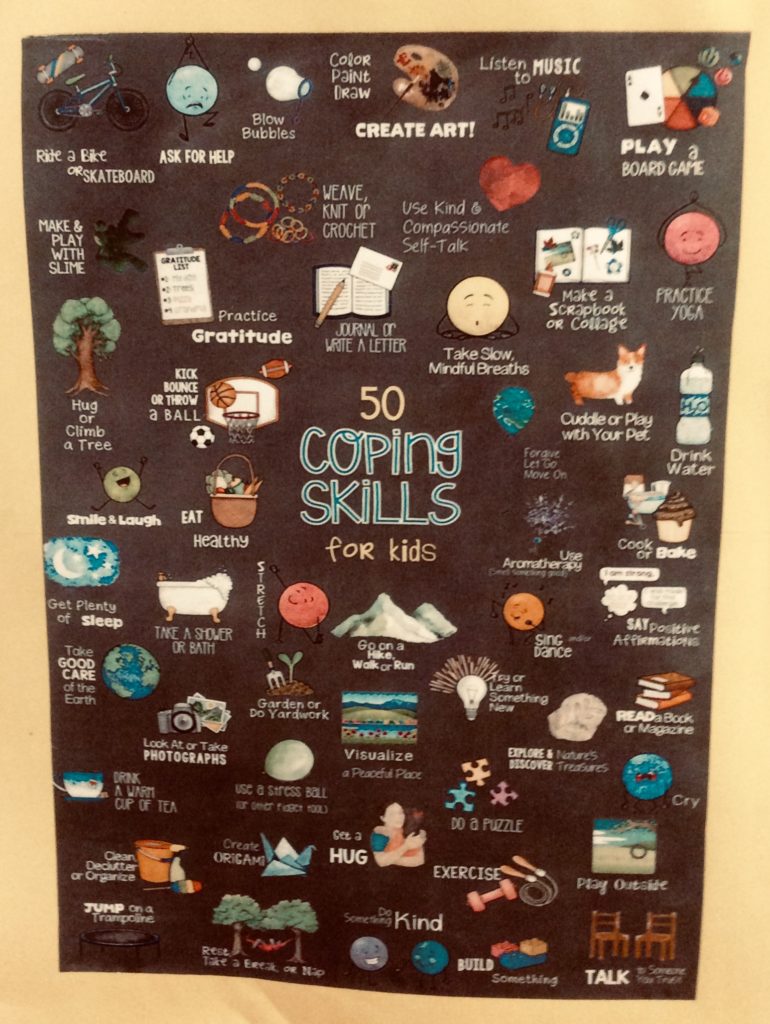 The walk on Friday is a great tradition for our school, and is a lots of fun for the students and an opportunity to check out the garden!
Well being day 2020
Wellbeing day was a great success this year and all the children had fun, especially the Junior Infants.
The children were put into groups and rotated around the classrooms. Activities included: board games, relaxation, games on tablets, art, air hockey and music composition.
'It was very nice to relax at the end of the day with Miss Cusack' said Maggie Ryan, also a member of the Amber Flag Committee. Mr Watson was playing a variety of board games, which are an enjoyable way of getting people to play together, especially on rainy days.
Many thanks to all the teachers, SNAs, Miss Kavanagh and members of the Amber Flag Committee.